| WELCOME TO OUR WIKI | STATISTICS |
| --- | --- |
| Number of Admins. | 1 |
| Number of Articles. | 249 |
| Number of Edits | 1,914 |
| Number of Files. | 208 |
| Number of Pages. | 990 |
| Number of Users. | 13,825,289 |
| Number of Views. | 0 |
Visits on
Cloud Line Wiki Pages
Elements
Welcome to the Cloud Line Wiki
Welcome to the Cloud Line Wiki. You can look for my creative melee weapons like swords, axes, maces and others. The ranged weapon bow and arrow, rod or staff and javellin also.
This is about weaponry, all of swords has created by myself, I create not just sword but also in long-ranged physical and magical weapons or other melee weapons once every login my wiki.
Thank you for reading this, I will expect that I can correct my grammar.
Random Weapons
Weapon no.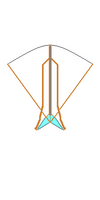 Zettorak
is the metal and ice combination elemental type of mirror. This form made its first time for uncommon type and the only one could do that is Zettorak. Zettorak mirror element is based on the replica in the back view it will making very fake shot. Zettorak's bow and arrow is both mirror and can reflect to the magical attacks by one according to the full power. This weapon is stronger than the normal weapons for real.
Help us
You need to help this wiki only for improving templates, and I need people who are good in templates. Help:Editing You need to contact us if you want to be part of my wiki just contact me. User:Jayvdale. Therefore If you want to be admin to this wiki also contact me there if you're sure about it.
Updates
Cloud Line Wiki update is now available!
Description:
Thanks for reading our first update to this wiki. Are you

the contributor

right? So please contribute this wiki and I will tell you all about updates. The founder will create weapons, skills and episodes. But you contributors must help me to fix and I'm sorry for the disturb.
Create now
(Use this to add an items)